By Amy Russ

Pulitzer Prize-winning novelist and playwright Thornton Wilder once said "The best thing about animals is that they don't talk much."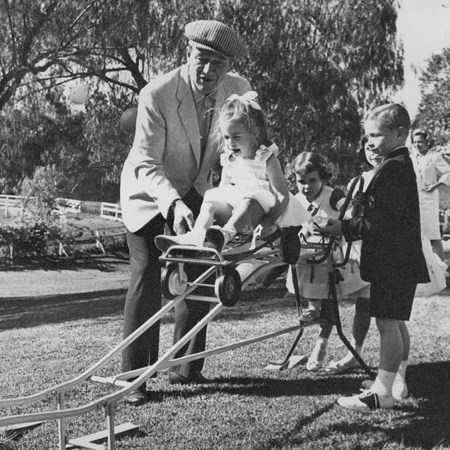 As humans we're quick to assume that talking is the best route to resolution and understanding. But for some, words don't rival the therapeutic presence of a horse's quiet grace and unspoken connection. This is the magic that Stillwater Ranch Co-Founder and Executive Director Wendy Buckley is unlocking for military veterans and their families.
Following a model established by the Equine Assisted Growth and Learning Association or EAGALA, Buckley's non-profit mission is to provide "hope and healing for veterans through horses." Her small-but-mighty team comprises licensed mental health specialist Mary Murray, EAGALA-trained equine specialist Cathy Burr, and a handful of hoofed healers, most of which are rescue horses now happily serving a profound purpose at Stillwater Ranch. Sited on an idyllic 10-acre slice of rural paradise wedged against the Rocky Mountain foothills in Loveland, Colo., Stillwater Ranch offers veterans and their families a safe and private place to focus on themselves and any issues they face when navigating the sometimes rocky path between military and civilian life. All services are free – the program runs 100 percent on volunteers, donations, and fundraisers.
"I've always had a heart for veterans and rescued horses," explains Buckley, whose son is a Marine. "Stillwater Ranch affords me the opportunity to put the two together and see what unfolds."
In a typical 50-minute session, a Stillwater Ranch client is given a challenge or set of challenges that encourages natural interaction with one or more of the program's horses in an open arena. The job of Buckley, Burr, and Murray is not to instruct or guide a client through the challenges. On the contrary, the team quietly observes both human and horse and allows the experience to occur authentically and without interruption. A post-activity session follows in which the client can discuss with the team his or her interpretation of what happened in the arena.
"People will tell their story through the interaction with horses," explains Murray, who in addition to volunteering her time at Stillwater Ranch runs a private mental health practice. "Horses represent certain people or issues in their lives. We have found that the more directed the exercise, the more contrived and less authentic the outcome. We don't assign meaning to what's happening in the arena…we let the scenario play out naturally and ask the client what the interaction meant to them and what their experience was. The life metaphors that come out of these sessions are incredibly powerful."
Murray provides an example of a veteran and his spouse who are facing another deployment and want to better cope with the inevitable strain that time and miles apart put on their relationship. The couple is asked to work together to move one of the horses from one area of the arena that represents 'home' to another that represents 'deployment.' They can use movement and voice but cannot touch the horse. The husband and wife must communicate what the other is doing so as not to confuse each other or the horse. This requires teamwork and communication – two things that may have been lacking in previous deployments.
"After the exercise, we discuss with the couple how things went and what they noticed," says Murray. "The husband might say the wife just took charge and did everything on her own and didn't need his help…she responds that she feels pressure to be independent and to do things by herself because he won't be there when he's deployed. When we create this open landscape for communication and problem-solving, metaphors and meanings emerge. Then productive dialogue can take place."
It's important to note the distinction between the EAGALA-based equine therapy and other equine-based therapies like hippotherapy, the latter of which uses horses for physical and occupational therapy to treat clients with movement dysfunction. In hippotherapy, the client is most often seated on the horse as it is the actual movement of the animal that elicits the therapeutic response. Since EAGALA-based therapy focuses on mental health, the goal is to keep both human and horse in their most natural states – feet on the ground, no saddles, and minimal equipment if any. Variables are kept to a minimum to ensure the interaction is as organic as possible.
Other examples of veterans benefitting from the Stillwater Ranch services include those with post-traumatic stress disorder or PTSD, those who have experienced the loss of someone close, or those who return to civilian life and find they lack certain everyday skills needed to feel successful in today's world. These hidden struggles can be debilitating for veterans who are trained to be mentally tough and ever-composed.
"In the veteran world, [equine-based therapy] is a really good way for them to open up, especially men who don't necessarily feel open to sitting on a couch and talking about their feelings," explains Buckley.
Burr's son Jake recently enlisted in the military and began basic training at Fort Leonard Wood, Mo.
"I couldn't be more proud, but I'm a mom, so I'm scared and worried, too," explains Burr. "You hear horror stories of what happens to our service members while they're deployed or even when they get home. That's why I'm so thrilled that Stillwater Ranch exists."
And if Buckley has her way, Stillwater Ranch will not only exist but will flourish into a guest ranch for veterans and their families from around the country. The new phase of development will require a site relocation that can accommodate family cabins, fishing ponds, an archery range, skills courses, indoor and outdoor arenas, and much more. While the vision is grand, the goal remains simple: to provide a safe and nurturing place for veterans and their families to find peace and purpose through solution-oriented interactions with animals and the environment.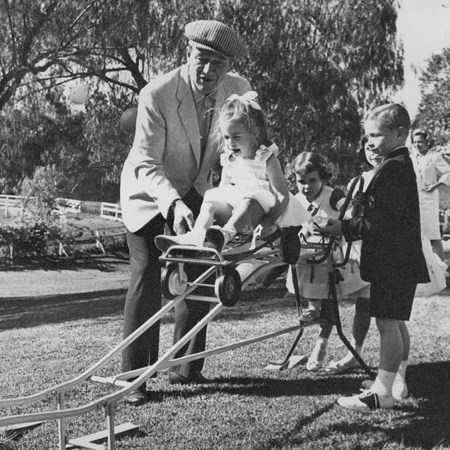 Says Buckley: "We want to give people, particularly veterans and their families, a safe space where their privacy and confidentiality is honored and where they can be empowered to confront any issues they may have and work through them in their own way."
From inside the Stillwater Ranch arena looking north at the undulating landscape set against Colorado's striking blue sky, there's a small ridge from which a flag pole rises and the American flag gently flaps in unison with the fall foliage. It's a quietly compelling reminder of Stillwater Ranch's purpose: to give back to those who have given so much; to honor those who have made such glorious dreams possible.
Learn more about Stillwater Ranch and its mission at www.StillwaterRanch.org.