Hope In The Saddle: How did the idea for the cookbook come about?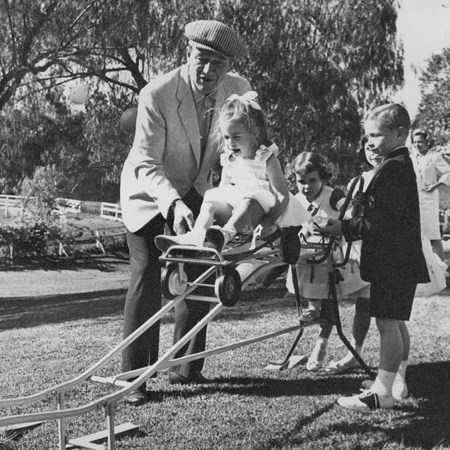 Jacqueline Cavender: The idea for this cookbook came about when my mother lost her battle to cancer nearly 20 years ago. While I was in the hospital with her, I looked around and realized this disease truly does not discriminate. I wanted to find a way to support all those who have been touched by cancer and raise funds so that a cure may be found. By cooking my mother's recipes I felt close to her long after she was gone, and I thought others may feel the same way when they share recipes from their loved ones. My daughter's best friend has cystic fibrosis and I learned about the disease through her daily fight. I decided to pair cancer and cystic fibrosis because, while everyone knows someone first hand who has been touched by cancer, cystic fibrosis is a less common disease which has no government funding. I want to raise awareness about cystic fibrosis and spur funding so that some day soon CF will stand for Cure Found! I am proud to say 100% of net proceeds from the sale of As The Spur Stirs cookbook go directly to the American Cancer Society and Cystic Fibrosis Foundation! The name As The Spur Stirs is a play on words referring to "spurring" funding for these diseases and "stirring things up" in the kitchen, while paying homage to a western lifestyle.
Hope: How did you and your team come together?
JC: The Cookbook Crew, as we like to call ourselves, is made up of 5 women. Our ages span from 20's to 50's and everyone brings something unique to the table. Between gathering recipes, writing, editing, photoshoots, distribution, book signings, social media, and events we all worked together to make this project a success and had a ton of fun along the way!
Hope: Do you have a favorite recipe in the book?
JC: It't too hard to pick just one! But, Cavender Quiche (pictured) is always a crowd pleaser.
Hope: Can you tell us about a few of the contributors in the book?
JC: This 272-page cookbook features a collection of recipes I gathered over the years from my mother and mother-in-law's kitchens as well as from inside the cupboards of close friends and celebrity supporters including Grammy-award winner Celine Dion, First Lady Laura Bush, country singer Pat Green, "King of Country" George Strait, model Kathy Ireland, and actor Dennis Quaid, just to name a few.
Hope: Are there plans for a second book?
JC: Not at this point!
Hope: Who inspires you?
JC: Every person who is fighting for their lives to overcome these devastating diseases. My dad who is currently battling cancer and my mother who lost her battle with cancer the week I was set to marry. I hope we can one day live in a world where the words cancer and cystic fibrosis do not exist.
Hope: What do you think is most important for folks to know about As The Spur Stirs and it's mission?
JC: It is amazing how the love of food can bring together a group of people from all walks of life. You don't have to be an expert in the kitchen to try new recipes and create memories for your friends and family. This full color, coffee-table-style cookbook is filled with tried and true recipes from friends, family, celebrities, and has a little bit of something for everyone. You can enjoy delicious recipes, read inspiring stories, get entertaining tips, and best of all "stir up a cure" for cancer and cystic fibrosis!
For more information visit www.asthespurstirs.com